The conference will be held in a hybrid mode: Online and On-Site. Authors can choose to either attending the conference in-person or presenting online. The on-site venue of the conference will be
NH Roma Villa Carpegna
hotel. The hotel is situated near the Vatican City State, St Peter's Basilica with direct connection to other neighborhoods as Trastevere and other monuments. See
Roma Tourism
.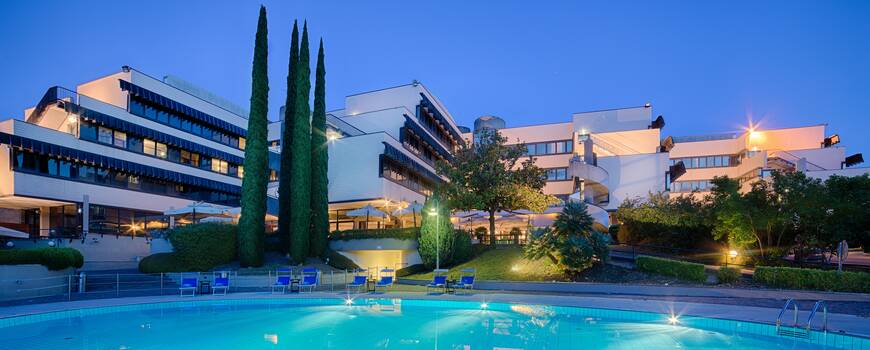 Information about reaching the NH Roma Villa Carpegna Hotel can be found at:
Travel to NH Roma Villa Carpegna
Address:
NH Roma Villa Carpegna
Via Pio IV, 6
00165, Rome, Italy
Tel.: +39 06 393731
For room booking at the hotel, please email:
Room Booking
---
Airports
Rome is well connected to the major cities with direct flights from most major international airports. There are two main airports in Rome:
Leonardo da Vinci International Airport (also called Fiumicino Airport) is the main airport, which is located around 26 km from the city centre of Rome.
Ciampino-G. B. Pastine International Airport is another airport in Rome. Follow Ciampino-G. B. Pastine International Airport to find more information about the aiport.
Trains
Rome has high-speed trains for travelling to/from other main cities in Italy as well as Europe.
Rome Termini Station is the main station for the public transport network. It is located in the center of Rome and has connections to buses, tram and metro (subway) networks of the city. There are several international trains that arrive to Rome Termini Station.
---
Visa Information
Italy is one of the Schengen visa countries. Visa information can be found at: Visa for Italy
For details that apply specifically to your country of residence, please contact the nearest Consulate or Embassy of Italy.