DEEP-BDB 2021
Deep and machine learning are the state-of-the-art at providing models, methods, tools and techniques for developing autonomous and intelligent systems which can revolutionize industrial and commercial applications in various fields such as online commerce, intelligent transportation, healthcare and medicine, security, manufacturing, education, games, and various other industrial applications. All such fields produce and consume massive amount of big data, which include, for example, online commerce data (marketing data, customer reviews, customer relationship), transportation data (road sensors, cameras, GPS), and data about healthcare, social media, and various other applications. Deep learning techniques and big data techniques yield useful outputs in predicting, discovering and acquiring insights and deeper knowledge about events for better and efficient decision making. The groundbreaking technology of blockchain technology also enable decentralization, immutability, and transparency of data and applications. It has been exploited in modern research and industrial domains in order to achieve high level of trust, security and reliable execution of applications and data which are shared across a network of computers.
The International Conference on Deep Learning, Big Data and Blockcain (DEEP-BDB) aims to enable synergy between these areas and to provide a leading forum for researchers, developers, practitioners, and professional from public sectors and industries in order to meet and share latest solutions and ideas in solving cutting edge problems in modern information society and economy. The conference comprises a set of tracks that focus on specific challenges in deep (and machine) learning, big data and blockchain.
All papers accepted for this conference are to be published by Springer in the Advances in Intelligent Systems and Computing series . The proceedings (books) of this series are submitted to ISI Proceedings, EI-Compendex, DBLP, SCOPUS, Google Scholar and Springerlink.
DEEP-BDB 2020 is co-located with the FiCloud 2021 and MobiWis 2021 conferences.
With Support of:



&nbsp&nbsp&nbsp&nbsp&nbsp&nbsp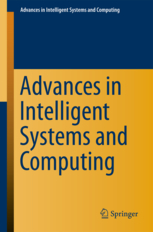 &nbsp&nbsp&nbsp&nbsp&nbsp&nbsp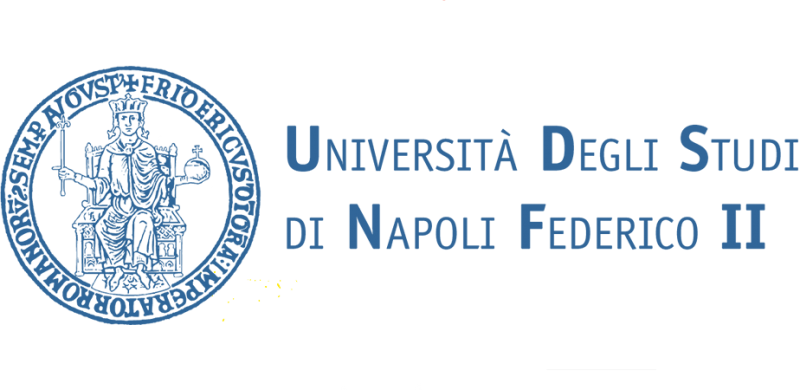 &nbsp&nbsp&nbsp&nbsp&nbsp&nbsp&nbsp&nbsp&nbsp

&nbsp&nbsp&nbsp&nbsp&nbsp&nbsp&nbsp&nbsp&nbsp
ORGANIZING COMMITTEE
General Co-Chairs
Markus Aleksy, ABB, Germany

Program Co-Chairs
Irfan Awan, University of Bradford, UK
Salima Benbernou, Paris Descartes University, France

Local Organising Co-Chairs
Flora Amoto, University of Naples "Federico II", Italy
Francesco Piccialli, University of Naples "Federico II", Italy

Publication Chair
Muhammad Younas, Oxford Brookes University, UK
Journal Special Issue Coordinator
Satish Narayana, University of Tartu, Estonia
Workshop Coordinator
Filipe Portela, University of Minho Portugal, Portugal
Publicity Chair
Mourad Ouziri, Paris Descartes University, France
PROGRAM COMMITTEE
Abdelhakim Hafid, University of Montreal, Canada
Abdelmounaam Rezgui, Illinois State University, USA
Afonso Ferreira, CNRS, Toulouse, France
Ahmad Javaid, The University of Toledo, Spain
Ahmed Zouinkhi, National Engineering School of Gabes, Tunisia
Aida Kamisalic, University of Maribor, Slovenia
Akiyo Nadamoto, Konan University, Japan
Allaoua Chaoui, University Mentouri Constantine, Algeria
Allel Hadjali, ENSMA, France
Amin Beheshti, Macquarie University, Australia
Armin Lawi, Hasanuddin University, Indonesia
Angelika Kedzierska-Szczepaniak, University of Gdansk, Poland
Antonio Dourado, University of Coimbra, Portugal
Athena Vakali, Aristotle University of Thessaloniki, Greece
Ayman Alahmar, Lakehead University, Canada
Bruno Veloso, INESC Technology and Science, Porto, Portugal
Daniele Apiletti, Polytechnic University of Turin, Italy
Dhanya Jothimani, Ryerson University, Canada
Dimka Karastoyanova, University of Groningen, The Netherlands
Domenico Talia, University of Calabria, Italy
Emad Mohammed, University of Calgary, Canada
Fahimeh Farahnakian, University of Turku, Finlnad
Fanny Klett, German Workforce ADL Partnership Laboratory, Germany
George Pallis, University of Cyprus, Cyprus
Giovanna Castellano, University of Bari, Italy
Giuseppe Di Modica, University of Catania, Italy
Hiroaki Higaki, Tokyo Denki University, Japan
Imen Khamassi, University of Tunis, Tunisia
Jims Marchang, Sheffield Hallam University, UK
Jorge Bernardino, Polytechnic Institute of Coimbra - ISEC, Portugal
Joshua Ellul, University of Malta, Malta
Kazuaki Tanaka, Kyushu Institute of Technology, Japan
Khouloud Boukadi, University of Sfax-Tunisia, Tunisia
Lei Zhang, East China Normal University, China
Mahardhika Pratama, Nanyang Technology University, Singapore
Marc Jansen, University of Applied Sciences Ruhr West, Germany
Mohamed Boukhebouze, CETIC Research Center, Belgium
Mourad Khayati, University of Fribourg, Switzerland
Muhammad Rizwan Asghar, The University of Auckland, Newzealand
Mustapha Lebbah, Université Paris Nord, France
Mu-Yen Chen, National Cheng Kung University, Taiwan
Nizar Bouguila, Concordia University, Canada
Orazio Tomarchio, University of Catania, Italy
Oshani Seneviratne, Rensselaer Polytechnic Institute, USA
Pino Caballero-Gil, DEIOC, University of La Laguna, Spain
Rabiah Ahmad, Universiti Teknikal Malaysia, Malaysia
Rachid Benlamri, Lakehead University, Canada
Radwa El Shawi, University of Tartu, Estonia
Rafael Santos, Brazilian National Institute for Space Research, Brazil
Ridha Hamila, Qatar University, Qatar
Santanu Pal, Universität des Saarlandes, Germany
Saptarshi Sengupta Murray State University USA
Sebastian Link, The University of Auckland, New Zealand
Serap Sahin, Izmir Institute of Technology, Turkey
Sotiris Kotsiantis, University of Patras, Greece
Sung-Bae Cho, Yonsei University, Korea
Stephane Bressan, National University of Singapore, Singapore
Tomoyuki Uchida, Hiroshima City University, Japan
Yacine Atif, Skövde University, Sweden
Yuansong Qiao, Athlone Institute of Technology, Ireland